Warning Systems
Traffic Warning and Detection Systems
ELTEC's flood warning systems and quality traffic warning systems work to meet the needs of the transportation industry, increase public safety, and reduce the rate of accidents on roads and motorways. We focus on solar-powered designs, reducing energy costs and pollution. As trusted traffic safety product suppliers, we strive to provide top of the line solar-powered traffic signs, flood warning systems, traffic detection systems, pedestrian traffic control products, and other traffic warning systems.
We are a leading LED traffic signal manufacturer, specializing in both AC as well as DC/ solar powered traffic signs. This flexibility in energy sources gives our clients the ability to tap into various power outputs, even in remote areas. Our solar-powered traffic signs have made us a leading traffic safety product supplier to various entities around the world.
ELTEC manufactures a variety of warning systems, including, but not limited to, flashing school zone lights, pedestrian traffic control products like the PHB (Pedestrian Hybrid Beacon), flood warning systems, rectangular rapid flashing beacons (RRFB), standard round flashing beacons, and other solar-powered traffic signs, all of which can be customized with several activation options.
Since 1968, ELTEC has been a leading provider of programmable time clocks for the flashing LED traffic signal beacons in school zones. A warning system can be configured with one or two flashing lights per pole, with the option of a "tattle tail" light offered–a light facing the opposite direction of the signals to confirm to authorities the lights are indeed working properly. This warning system is required by law in many school zones.
ELTEC's pedestrian crossing warning systems are designed to alert approaching motorists that a crosswalk is occupied. When a client selects our solar-powered pedestrian traffic control products, the signals and beacons are never programmed to dim; they remain fully effective even on the cloudiest days. Pedestrian crossing warning systems can be applied in jogging and running paths, hiking trails, horse trails, cyclist crossings, middle-of-the-block crossings and more.
The Federal Highway Administration (FHWA) has granted interim approval for the optional use of Rectangular Rapid Flashing Beacons (RRFB). One of our pedestrian traffic control products, RRFBs function as a warning beacon and are designed to supplement uncontrolled pedestrian and school crosswalk signs. Our RRFB pedestrian crossing system has a remote monitoring option available.
Known in the traffic industry as a "hybrid pedestrian crossing," PHB (Pedestrian Hybrid Beacon) systems are another pedestrian traffic control product designed to increase the safety of unmonitored crosswalks. The unusual triangular design of the hybrid beacon face features two red LED lights on top and one amber LED light below; the LED lights remain dark until activated by a pedestrian. When initiated by a push button, camera, or microwave detection, the PHB (Pedestrian Hybrid Beacon) starts a specific flashing beacon sequence that controls traffic by requiring motorists to stop.
Wet and flooded driving conditions can be deadly. Our flood warning systems utilize LED traffic signal lights to provide early warning to vehicles about slippery or flooded roads. ELTEC designed a sensor that detects both conditions and warns motorists before they encounter dangerous road conditions. ELTEC flood warning systems utilize a unique, solid-state non-corrosive sensor. The sensor operates in briny, brackish, fresh and icy slush conditions; it does not function with ice. When the sensor gets wet, it acts as a switch, applying power to the LED flood warning signs.
State-of-the-Art Traffic Warning Systems and Traffic Control Products
Our extensive experience as top traffic safety product suppliers and LED traffic signal manufacturers allows us to engineer unique traffic warning systems that make drivers everywhere safer. In addition to the products featured above, we offer other traffic safety and traffic detection systems such as HAR (Highway Advisory Radio), solar-powered traffic speed signs, over height truck detection, and emergency vehicle warning systems.
ELTEC solar-powered traffic signs and warning systems reduce the number of fatalities that occur on roads every year. In particular, our pedestrian traffic control systems increase crosswalk visibility, slow down and alert drivers of children in school zones, reduce incomplete stops, and cut down on injuries and accidents.
With our dedication to quality and passion for LED-enhanced and solar-powered traffic systems, ELTEC is in constant pursuit of engineering the best possible product for the best possible price. Contact us today to learn how ELTEC can meet your traffic warning needs with state-of-the-art traffic warning systems that saves lives.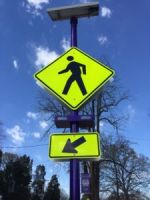 Pedestrian Warning Signs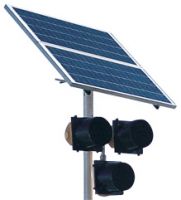 Emergency Vehicle Hybrid Beacon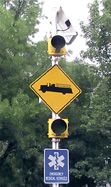 Emergency Vehicle Caution Systems (EVCS)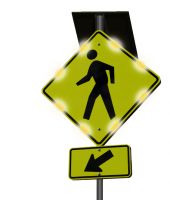 LED Enhanced Signs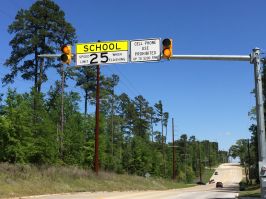 School Zone Warning Signs & Systems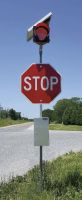 24-Hour Warning/Caution Systems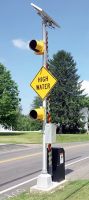 Flood Warning Systems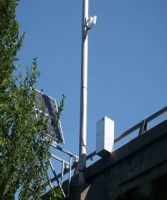 Traffic Detection: Solar Powered Systems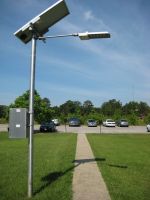 Lighting: Solar Powered Systems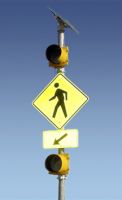 Pedestrian Crossing Light Systems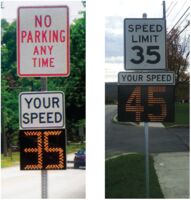 Radar Speed Display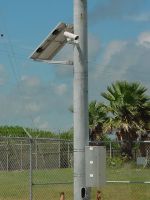 Cameras: Solar Powered Systems