Time Clocks/School Zones/DLPRO Software
ELTEC Introduces Network Based Time Clock
ELTEC has launched a new program-mable time clock, the TC-3000. Using your available internet/network ac-cess, it provides real-time closed-loop management from a host computer, eliminating the need to send techni-cians for on-site trouble shooting or changing/modifying programs.
The System 3000 (DLPRO 3000 soft-ware, LANG 3000 & TC-3000 time clock) utilizes the internet or private intranet and RF technology eliminat-ing paging or cellular fees. No radio repeaters are required. System com-munication is established over the net-work utilizing a secure dedicated port on the host computer and an on-site local area network gateway (LANG). A spread spectrum RF virtual private network (VPN) is created between the LANG and its' associated TC-3000 time clocks.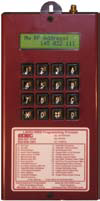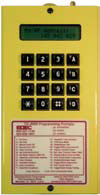 The system provides immediate 2-way communication, real-time monitor-ing and control, displaying clock and LANG status. At any time, a single clock, group of clocks or all clocks can be interrogated to verify status. Email messages are sent to the technician(s) on-call as well as other designated individuals to report low voltage con-ditions, any manual overrides or com-munication faults.
The System 3000 controls the opera-tion of beacons based upon program schedules downloaded by the user into non-volatile memory. All programs are stored in the time clock as well as the LANG. Should there be a system inter-ruption, the flashing beacons continue to operate as scheduled. It operates as a stand alone time based control-ler, allowing it to be used anywhere a time based relay output controller is required.
The TC-3000 time clock has an internal flasher, and it's equipped with two independent output relays for other needed circuits. Both the TC-3000 time clock and LANG 3000 operate on either 12VDC (solar) or 120VAC.
The DLPRO 3000 software runs on Windows operating systems.
For more information contact ELTEC at sales@elteccorp.com, 800-227-1734 or visit ELTEC's web site at www.ELTECCORP.com.