Time Clocks/School Zones/DLPRO Software
NTC-17E Software 'Gets Better with Age'
For over 40 years ELTEC has been manufacturing programmable time clocks for the traffic industry. ELTEC's DLPRO 17E software is used to program the NTC-17E series (AC, DC, 1, 2, or 4 relays) from a computer. Annual programs including all exceptions are downloaded once a year.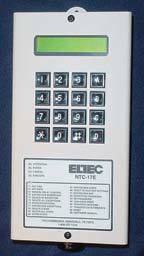 The NTC-17E time clock has always had the op-tion of being password protected. Now, the DL-PRO 17E software has a new security feature. The improved version offers password protection for modifying programming. The system administrator determines who has permission to change existing schedule(s). Up to 5 individuals can have the privilege. Once logged in, the user has the authority to overwrite/change a program. Personnel not given permis-sion can still upload and download schedules to and from clocks, but changes to the schedule are not permitted. With-out a password, personnel can save a different program as new, but cannot replace any existing schedules.
Additionally, the enhanced DLPRO 17E software now prints programs for all "Program Names" with one "click" (selec-tion). Previously, only a single "Program Name" would print at a time.
For more information contact ELTEC at 800-227-1734, or Sales@ELTECCORP.com, or visit our new web site at: www.ELTECCORP.com